Tungsten Carbide Fancy Band-3224
Source:
Admin
Update:2015-09-22 17:11:21
Have 105 Attention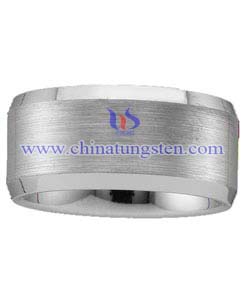 Tungsten Carbide Fancy Band.jpg
The benefits of tungsten ring
1.Tungsten is the strongest metal out thereTungsten is extremely durable it doesn't wear down or bend.
2.It carries a high resistance to tarnish.
3.Also it doesn't scratch, sometime it could look like it is, but it is that the tungsten has brushed up against a softer metal and that metal has attached itself.
4.Amazingly tungsten costs a lot less then traditional metals used for rings.
5.Tungsten has the ability to hold it brilliant shine once it is polished.
6.Hypoallergenic for those whom have sensitive skin